Luncheon with Tractor Supply's Jim Wright
Thursday, June 6 @ 11:00 am

-

1:00 pm

CDT

|

$45 – $400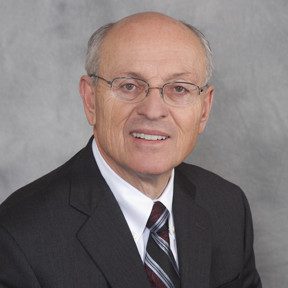 Jim Wright, Executive Chairman of the Board and CEO of Tractor Supply, retired, will share his amazing story of an unconventional culture that grew Tractor Supply to become the largest operator of rural lifestyle retail stores in the U.S, with more than 1700 Tractor Supply stores operating today in 49 states.
During his tenure, he instilled a mission and values that fostered the company's growth, even through the recession of 2008. At that time, Jim Wright made a pledge to all Tractor Supply team members: "If you are with us now and continue to contribute, you will have a job with us at the end of the recession or I will have failed in my job." The effect was powerful. In 2008 and 2009, Tractor Supply added 165 stores, created over 1,600 jobs and achieved record sales and earnings both years.
According to Mr. Wright, "The culture of a company is like the sand on a beach, wind and water are always eroding it. It's the job of leadership to replenish the culture one grain at a time, all the time."
That attitude is apparent in the tools that Wright used to instill the culture. He required all employees to carry a card listing 10 corporate values at all times. First on the list?  Ethics: "Do the right thing and always encourage others to do the right, honest and ethical thing." The other values? Respect, balance, winning attitude, communication, development, teamwork, change, initiative, accountability. The back of the card enumerated the elements of Tractor Supply's mission: "To work hard, have fun and make money by providing legendary service and great products at everyday low prices."  These same values and mission remain with the company today. 
Join us on June 6th to hear Jim's highly engaging story of growing an "unconventional business" culture!
Tickets are not available as this event has passed.