UB Events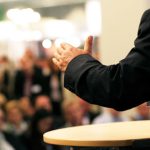 UB Events are quarterly luncheon events featuring FaithForward business speakers that share practical tips on integrating your faith at work.
UB Forums
UB Forums are monthly learning communities that include video training, discussion questions, and networking
UB Roundtables
UB Roundtables are groups formed to meet the needs of the small business owner with monthly meeting and curriculum
UB Women
UB Women's vision is to transform communities of Christian business women to be impactful in living out their Christian faith in the workplace. Find resources & information here.