Integrity Moments
A daily radio vignette dedicated to providing biblical wisdom for the marketplace. Can be received as a workday email or podcast.
The UB Store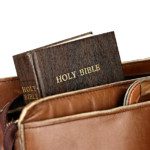 Our book store features book by our CEO, Rick Boxx, along with helpful books and resources from speakers and authors who have presented at our events. We also feature books that are perfect to equip your small group or bible study to live out their faith at work.
How Unconventional Is Your Business?
How are you living your faith at work?  If someone asked you how you are living out your faith at work…how would you answer? The LEADING Assessment will help you think about how Unconventional you are in your workplace with seven categories making up the LEADING acronym of Lover of God, Excellence, Appreciates Others, Directed by a higher purpose, Integrity, Not in Bondage, Generous.
Speaking & Training Solutions
Rick offers a variety of topics in his Integrity Solutions speaking series. His workshops address common concerns business leaders face. Invite Rick to speak to your company, organization, church, men's ministry group, community or business groups.
Consulting
If you're serious about building your business on solid biblical principles, such as integrity, hard work, valuing people, and living with conviction connect with Rick Boxx today to discuss which option is best for you.
Ask Rick-Top 10 Questions
Submit your questions to our CEO, Rick Boxx and watch videos where Rick answers the 10 questions he is asked most often. As you watch these videos , you will find helpful tips, real-life answers and powerful encouragement.