An organization is only as strong as its board. At Unconventional Business Network, we are blessed with a board of godly men and women who direct us, encourage us, and lead us. They are committed to helping us carry out the work God has given us to do with integrity, wisdom, and purpose.
Rick is the President and Founder of Unconventional Business Network. In addition to his more than 10 years in the nonprofit world he has experience as a management consultant, entrepreneur, banker, and CPA. Rick's fondest love is reserved for his Lord and Savior, his beautiful wife, Kathy, and his three wonderful children, Megan, Jeremy, and Rebekah.
Kathy Boxx is Secretary of the Board of Directors, a gifted visionary, editor of Integrity Moments, and in earlier years, a registered pediatric nurse with more than 20 years experience in the workplace. Her success with event planning and God-given abilities to recognize talents and abilities in others makes Kathy a great Founder & Leader for the Unconventional Business Women movement!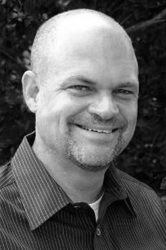 Kris is President and CEO for Vermeer Southeast, an international construction equipment business headquartered in Orlando, Florida. Kris has authored three prior books on life, leadership and faith. His passion is to see marketplace principles generate not only a bottom line profit but also a profitable life.
Kris is a frequent speaker and servant leader in the marketplace ministry movement. Kris and his wife Robin reside in Central Florida with their three children Cole, Gracyn, and Brooks.
Mark Smith is active in the Kansas City Christian community and marketplace as CEO of Knit-Rite, Inc. and founder of Mainstream Bible Outreach Society. Mark was given a copy of the Word and through reading it he met Christ at age 35, which led to his passions to help others do the same, and to serve the Lord through the business he leads. Mark and his wife Jackie have two daughters and attend Westside Family Church in Lenexa, KS.
Phil & Shary Kreiling pastored at Overland Park First Assembly for almost 30 years, before resigning in 2010 to start Pastors 411 Foundation. Pastors 411 desires to encourage, equip, and exalt pastors and ministry leaders around the Kansas City metro area. Phil is a certified leadership coach with Coachnet International, and also serves as the Vice-president for Fulfillment Solutions with Corporate Resource Group. Phil and Shary have two married children.
Roger Gardner began his career at Learfield Communications in 1982 as a farm broadcaster, while a junior at the University of Missouri. Throughout his more than three decades of service, Gardner has provided integral guidance to virtually every area of the company, specifically in essential areas of operational and management roles. Gardner and his wife Cheri live in Plano, Texas and have two grown children.