Join us for a Christian business leaders summit!
Sheraton Overland Park Convention Center  |  6100 College Blvd, Overland Park, KS

Unconventional Business Network is thrilled to invite you to our inaugural, two-day Christian business leaders conference!
Tailored to independent and small business leaders from around the country, UBN's Summit is designed for attendees to gain knowledge from prominent faith+work business leaders addressing these questions:
Unconventional Calling:  Can God use my vocation for a higher purpose?
Unconventional Handbook:  Can the Bible be a relevant guide to business?
Unconventional Leading:  How can I model Biblical principles in the workplace?
Content presented is practical and easy to apply to your business, and you'll be inspired by presentations from speakers whose hearts are for making a Kingdom impact from a marketplace platform.
Make your early-bird registration today!
DAY ONE: Welcome & Dinner Event*
Thursday, October 24 | 6:00-9:00 p.m.
*Fall Event for our Kansas City Sponsors
DAY TWO: Program & Breakout Sessions
Friday, October 25 | 8:15 a.m. – 4:00 p.m.
Includes breakfast, lunch and snack services.
$345 per person (early bird special is $295 before         August 31)
$595 per couple (early bird special is $495 before         August 31)
$275 per person for group registration of 5 or more
Sheraton Convention Center
Overland Park, KS
Special conference attendee rate of $159/night
Select 3 of 20+ breakout sessions to round out your Summit experience.
Information is now here!
(More great sessions will be added throughout July.)
Interested in becoming a Summit 2019 Sponsor? Click the button below!
About the Keynote Speakers
Horst H. Schulze
Co-Founder of the Ritz-Carlton
Author of Excellence Wins
Horst Shulze is known for his visionary prowess and establishing a new standard of excellence in the hospitality industry.  Upon co-founding the Ritz-Carlton Hotel Co. in 1983, Schulze raised the bar for business operation and service standards, making the Ritz-Carlton brand globally elite and world-famous. Under Schulze's prodigious leadership, the Ritz-Carlton was awarded the Malcolm Baldrige National Quality Award twice—an unprecedented achievement in the hospitality industry.
Schulze's highly engaging presentation will serve to inspire and provide meaningful insight into the mastery of servant leadership and why Excellence always Wins!
Dr. Arnie Cole
CEO of Back to the Bible and R&D Director, Center for Bible Engagement
Author of Unstuck: Your Life, God's Design, Real Change
As a pioneer in the field of research, Dr. Arnie Cole has spent most of his professional life tracking trends of human behavior. In his current roles as CEO of Back to the Bible (BttB) and Director of Research and Development for the Center for Bible Engagement (CBE), Dr. Cole is dedicated to the mission of leading people into a dynamic relationship with Jesus Christ through daily Bible engagement. In tandem with this mission, Cole leads the Center for Bible Engagement in the discovery of why so many people own Bibles and never read them.
Come hear his unconventional story about the shipwreck experience that changed his life and how he began integrating missional opportunities within his vocational calling.
Megan Alexander
Emmy award-winning announcer and actress
Author of Faith in the Spotlight
Megan Alexander's ease and warmth in engaging audiences is evident from her work on Inside Edition, Thursday Night Football, the Super Bowl and as a special reporter on Fox News and CNN. You may also recognize her from feature films including:  Space Warriors, God's Not Dead 3 and Heartbeats.
As a highly sought after speaker and author, we are thrilled for her to share her unique insights into faith and work from a female perspective.
Ms. Alexander also sits on the Board of Trustees for the Hugh O'Brian Youth foundation and the Pursuit of Harmony Project.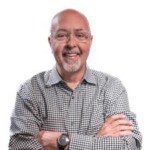 Rick Betenbough
CEO of Betenbough Companies, PBC
Faith and Work leadership mentor/model
Rick Betenbough co-founded Betenbough Homes in 1992 with a vision to use fanatical cost control and "out-of-the-box" organizational systems to become the price leader for new brick homes in Lubbock, TX. Serving as President for 24 years, he matured a management and production system that combines quality and cost control through disciplined planning, negotiating and supervising.
In 2016, he took on the broader role of CEO of Betenbough Companies, PBC, and began pursuing his passion to mentor other Kingdom-minded leaders and entrepreneurs for Kingdom advancement in and through the marketplace.
His unconventional story will intertwine practical system insight and unconventional leadership and outreach.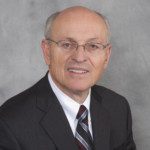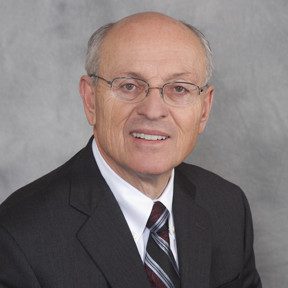 Jim Wright
Tractor Supply
Jim Wright, Executive Chairman of the Board and CEO of Tractor Supply, retired, will share his amazing story of an unconventional culture of servant leadership that grew Tractor Supply to become the largest operator of rural lifestyle retail stores in the U.S., with more than 1700 Tractor Supply stores operating today in 49 states.
Come hear Jim speak to how he instilled a mission and values that fostered the company's growth, even through the recession of 2008.
Tracy Bouwens
Scooter's Coffee
In 2014, Tracy and 3 business partners formed Freedom Enterprises. Today, she is President of Freedom Enterprises and oversees the largest franchise in the Scooter's Coffee system, with 35 + operating locations in a 4-state region.
Tracy's story will highlight her journey, which in the end did not have as much to do with management practices, business philosophy, or even coffee, but about taking business lessons learned and using them to advance Kingdom purposes.
Come hear the unconventional story of how she pursues her deepest passion—helping women, from all walks of life, including sex trafficking victims, to rise up and pursue their God-given callings.
| Day 1 – Friday, October 24 | | |
| --- | --- | --- |
| Welcome & Dinner Event | 6:00-9:00pm | Horst H. Schulze, Co-Founder of the Ritz-Carlton |
| Day 2 – Saturday, October 25 | | |
| --- | --- | --- |
| Morning Keynote | 8:30 – 9:15am | Kenneth A. Eldred, Past Silicon Valley "Entrepreneur of the Year" |
| Mid-Morning Keynote | | Announced Soon |
| Luncheon Keynote | 11:30am – 1:00pm | Gigi Butler, Entrepreneur and Founder of Gigi's Cupcake |
| Closing Keynote | 3:15 – 4:00pm | Announced Soon |