Unconventional Business Network offers three consulting options: Foundations, Culture, and Custom. The first two provide a defined framework that is flexible and allows for some customization of the content based on your needs. The third option, Custom, is an engagement defined option based on your unique goals and objectives.
If you're serious about building your business on solid biblical principles, such as integrity, hard work, valuing people, and living with conviction connect with Rick Boxx today to discuss which option is best for you.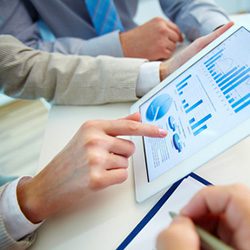 Culture
Building an Ethical Culture
Unconventional Business Network's Culture plan is designed to provide management with the necessary training and coaching to build a faith friendly and ethical culture throughout the entire organization. Multiple assessment tools will be used to identify the strengths and weaknesses of both the organization and the management team.
You will receive team building exercises designed to foster appreciation between team members and there will be training on building an ethical workplace. In addition, we will facilitate a planning session leading you to clarity on a faith oriented vision, mission, and values for your organization. Monthly accountability will be built into the engagement as well to maximize results.
This plan is ideal for the business desiring to create an ethical culture, sensitive to your faith. It's best for organizations that have 5 or more employees and a management team of 3 or more.
Custom
In addition to these two packages, we offer custom consulting tailor-made for your company's needs. Custom consulting covers a range of issues from crisis response to strategic positioning for future stability.
Our desire is to serve you in the manner that best works with your culture and business objectives, with a desired outcome of assisting you in applying God's principles in a way that enhances your business and pleases God.
Foundations
Establishing a Firm Business Plan
Unconventional Business Network's Foundations plan will weave together strategic planning and financial planning concepts gleaned from the book of Nehemiah. This unique planning process will enable your small business to gain God's direction for the future and establish a firm foundation to get you there. For maximum results this plan is designed to be a one year engagement with built-in ongoing accountability and counsel.
This plan is ideal for the small business owner who does not have a controller or CFO yet.
Contact Us About Consulting